Welcome to OLLI: Celebrating 20 Years at SF State!
This year, the Osher Lifelong Learning Institute (OLLI) celebrates 20 years of enriching the lives of older adults and redefining aging in San Francisco! Through in-person and online classes, interest groups, outdoor activities, lectures, and outings, OLLI has created a strong and thriving lifelong learning community that contributes to making San Francisco a livable and desirable place for adults 50 and older. We were joined in March by 150 members, instructors, university leadership, and elected officials. See images from our 20th Anniversary party, and a congratulatory video from Speaker Emerita Nancy Pelosi, here.

Be Part of Our Community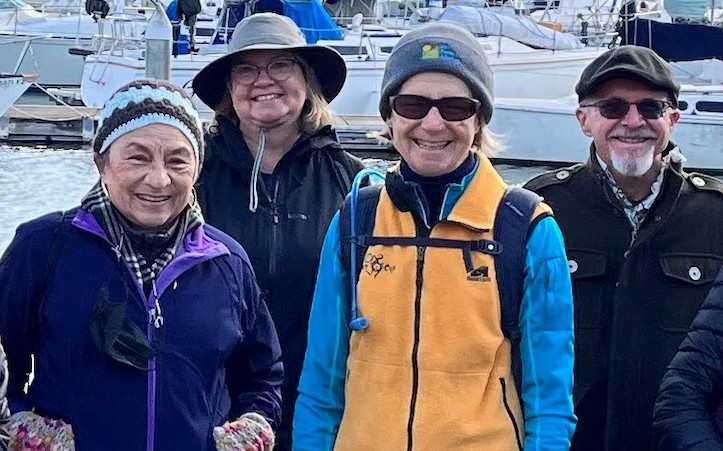 Already an OLLI Member?
Just click the button below to log in and register for your courses.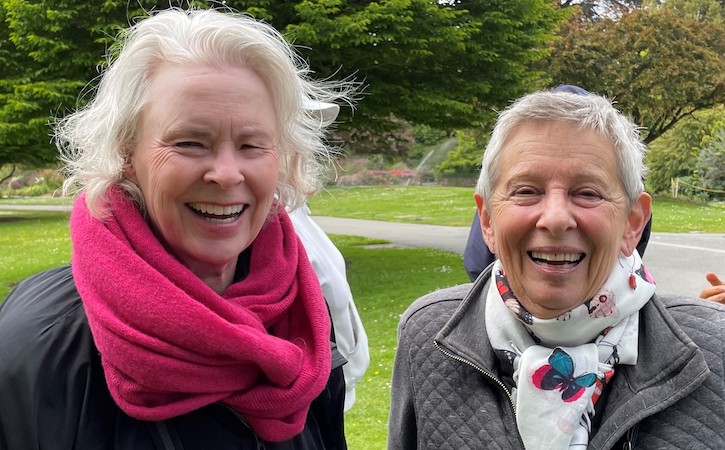 Interested in Joining OLLI?
Find out more about our membership costs and start enjoying OLLI SF today.
Further Questions?
Let us know how we can help by e-mailing us at olli@sfsu.edu or calling 415-817-4243.
"OLLI is on my short list of organizations that I donate to every year. The reason for this is that OLLI provides a key service - continuous learning - as well as a community of like-minded people. I am confident that every dollar I give to OLLI will be spent in a cost effective and transparent way. I am also very heartened by the commitment of all members to keeping OLLI strong and vibrant."
— Sara Seims

"On-going intellectual engagement and social interaction has been proven to enhance the quality of one's life. Through our participation in classes at Olli, my husband and I have benefitted from stimulating educational experiences and the development of strong friendships. For these reasons, we make an annual contribution to support SF State OLLI's on-going mission to enhance the lives of all who seek to continue their intellectual and social growth."
— Kathryn Santana Goldman


Feed Your Curiosity & Creativity
Our members become part of a network that builds the kinds of relationships that define an exclusive, vibrant and engaged learning community.
Celebrated and proudly run by OLLI members, the Vistas & Byways Literary Review is where you can discover and contribute fiction, nonfiction, poetry and visual arts.
Meet new friends through our shared Interest Groups. And when it's safe to gather in person again, OLLI trips are perfect to broaden your horizons.

Show Your Support
Your gift to the institute is an investment that will help propel our success today — and in the future. 
Being a part of the OLLI family has been such an integral part of my post retirement life. It has been wonderful to learn, make friends and expand horizons in such a supportive environment. The pandemic online classes are remarkable.   My donation is an expression of gratitude for all OLLI has provided for me.
Ronell Reyna, OLLI Member
Our video speaks to the vibrancy of our community!