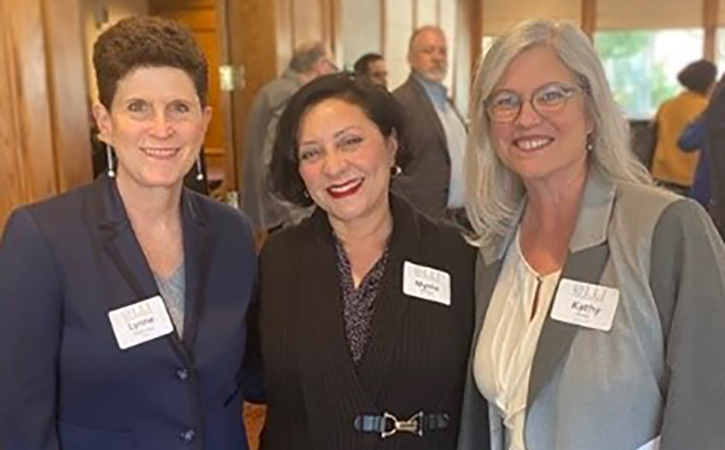 From left: San Francisco State University President, Lynn Mahoney; San Francisco Supervisor, Myrna Melgar; OLLI SF State Director, Kathy Bruin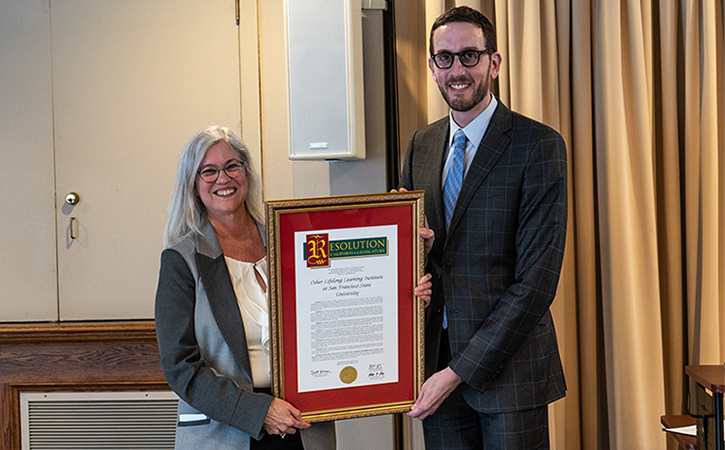 State Senator Scott Wiener presents Kathy Bruin and OLLI SF State a California State Legislature Resolution.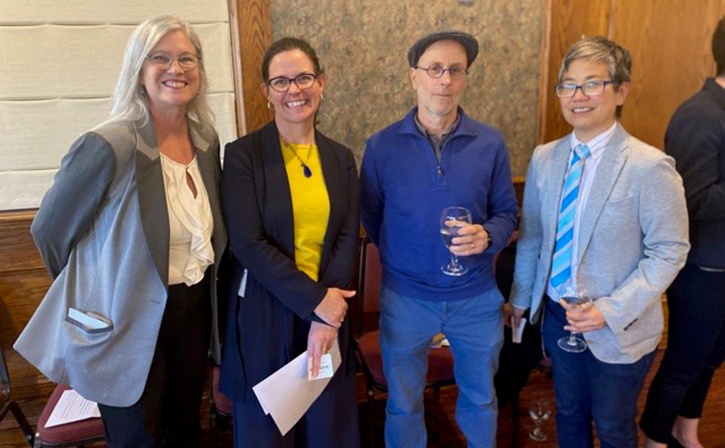 From left: Kathy Bruin; Program Director, The Bernard Osher Foundation, Kelly Jane Rosenblatt; Director of Corporate and Foundation Relations, SF State, Joel Streicker; Provost and Vice President of Academic Affairs, SF State, Amy Sueyoshi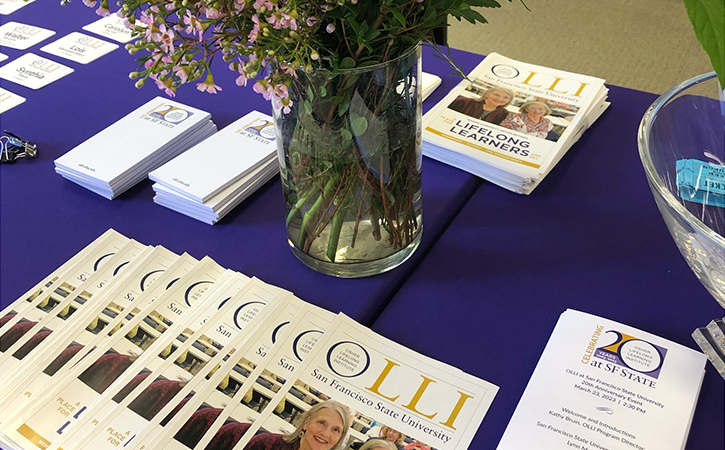 A lovely setting greets guests of the OLLI SF State 20th Anniversary celebration.
Since 2003, the Osher Lifelong Learning Institute (OLLI) at San Francisco State has engaged older adults in stimulating educational experiences and special interest activities. With the generous support of The Bernard Osher Foundation, as well as many dedicated members, OLLI has offered community and encourages opportunities for lifelong learning.
On March 23, 2023, OLLI gathered to celebrate our 20th Anniversary at San Francisco State, and our ongoing commitment to serving our friends and members over age 50. Learn something new every day!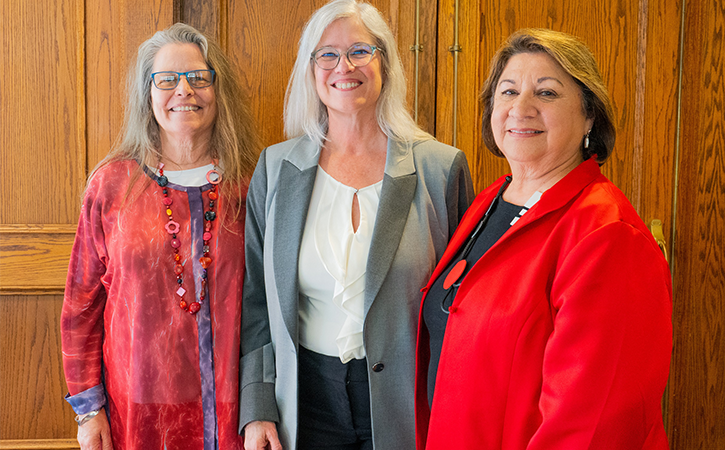 Three OLLI Directors, from left: Susan Hoffman (2003-2007), Kathy Bruin (2019 – present), Debra Varner (2007 – 2012)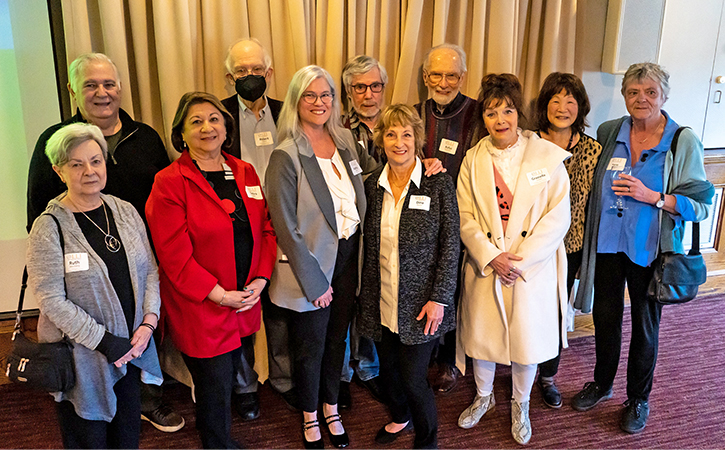 OLLI SF State Council - From left: Ruth Weinberg; Walter Murphy; Debra Varner; Robert Cherny; Kathy Bruin, OLLI Director; Fred Goldman; Dina Martin; Rufus Browning; Graziella Danieli; Jolene Huey; Yane Nordhav. Not pictured: Carol Langbort; Kathleen McIlwain; Lorri Ungaretti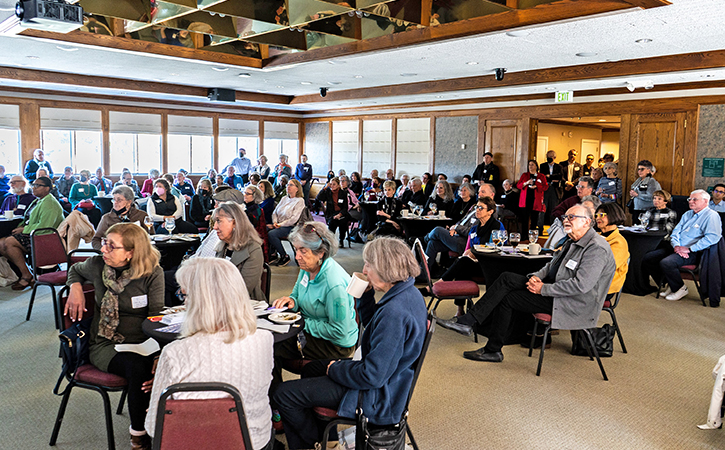 Standing Room Only at Seven Hills Conference Center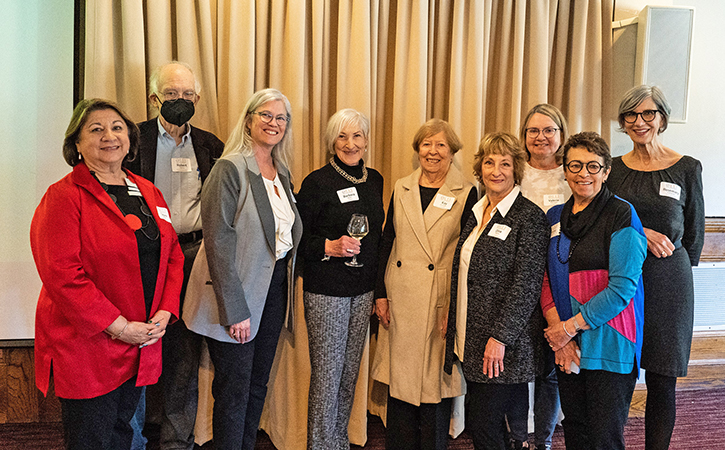 20th Anniversary Committee - From left: Debra Varner; Robert Cherny, Kathy Bruin, OLLI Director; Barbara Barer; Kay Curriden; Dina Martin; Valerie Menager; Ginny Jaquith; Rosemary Cameron. Not pictured: Kathleen McIlwain
Speaker Emerita, and longtime San Francisco Congresswoman, Nancy Pelosi's message of congratulations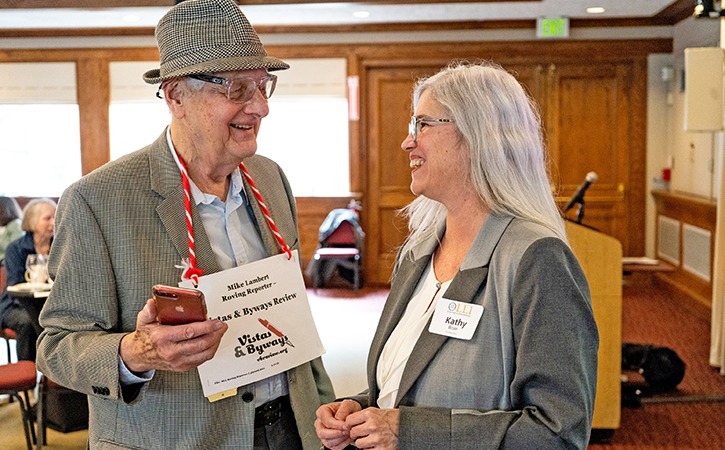 Mike Lambert, Roving Reporter from OLLI's literary journal Vistas and Byways interviews Kathy Bruin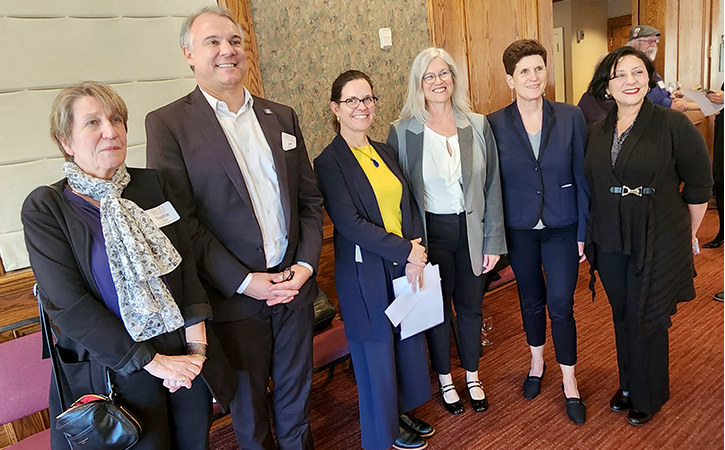 From left: Sophie Clavier, Jeff Jackanicz, Kelly Jane Rosenblatt, Kathy Bruin, Lynn Mahoney, Myrna Melgar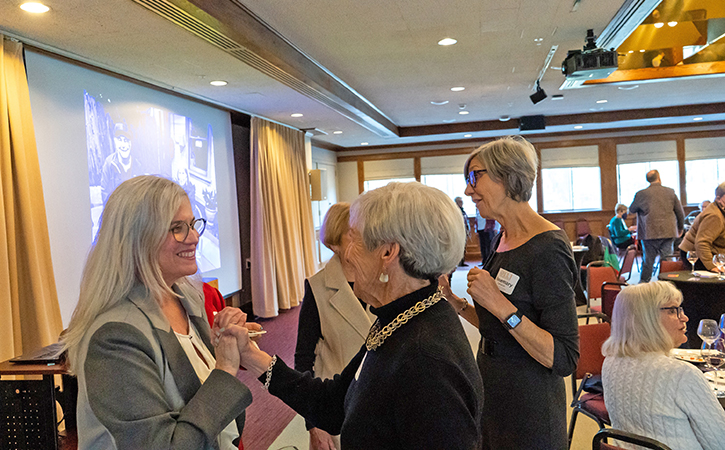 OLLI Member Barbara Barer congratulates director Kathy Bruin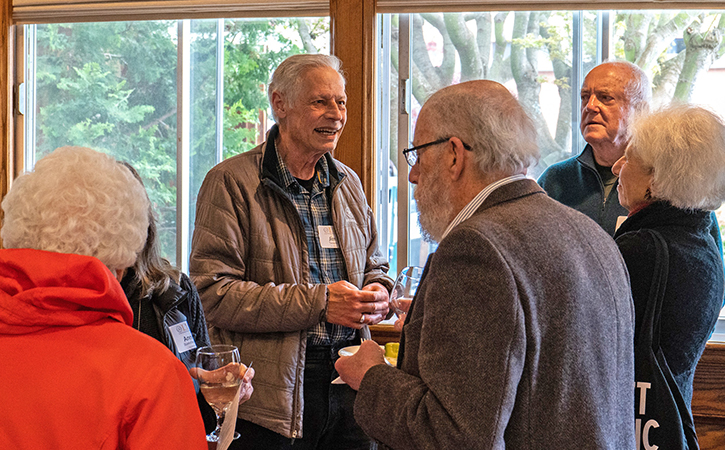 OLLI members (from left) Jim Tassano, Paul Clermont, Brian Flaherty, and Sara Seims enjoy seeing each other in person.
Fundraising at OLLI SF is spearheaded by OLLI Member Rosemary Cameron (left) with help from Kathy Bruin and Amanda Todd, Senior Director of Development, College of Liberal & Creative Arts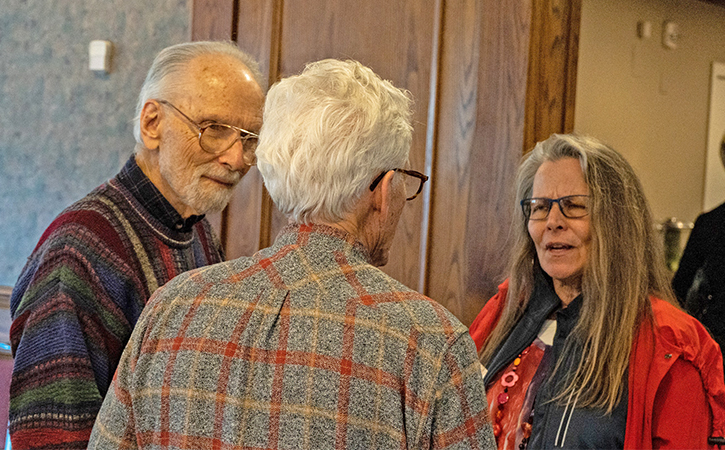 Longtime members, Rufus Browning and Al Crowell chat with OLLI SF State's first director, Susan Hoffman
Collage "Memory Boards" created by OLLI Members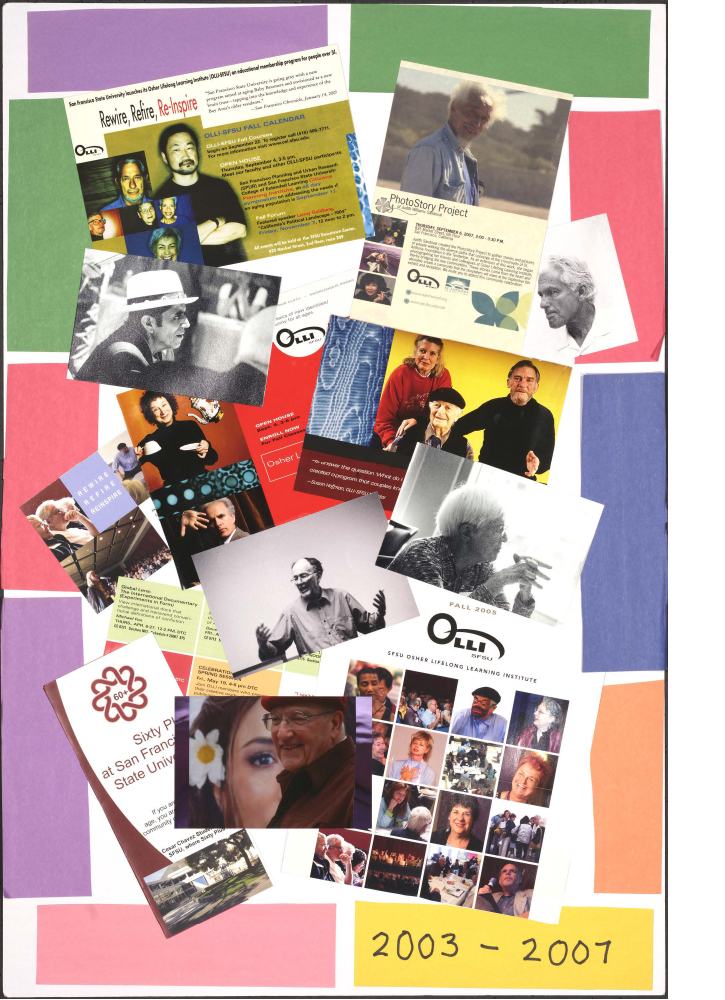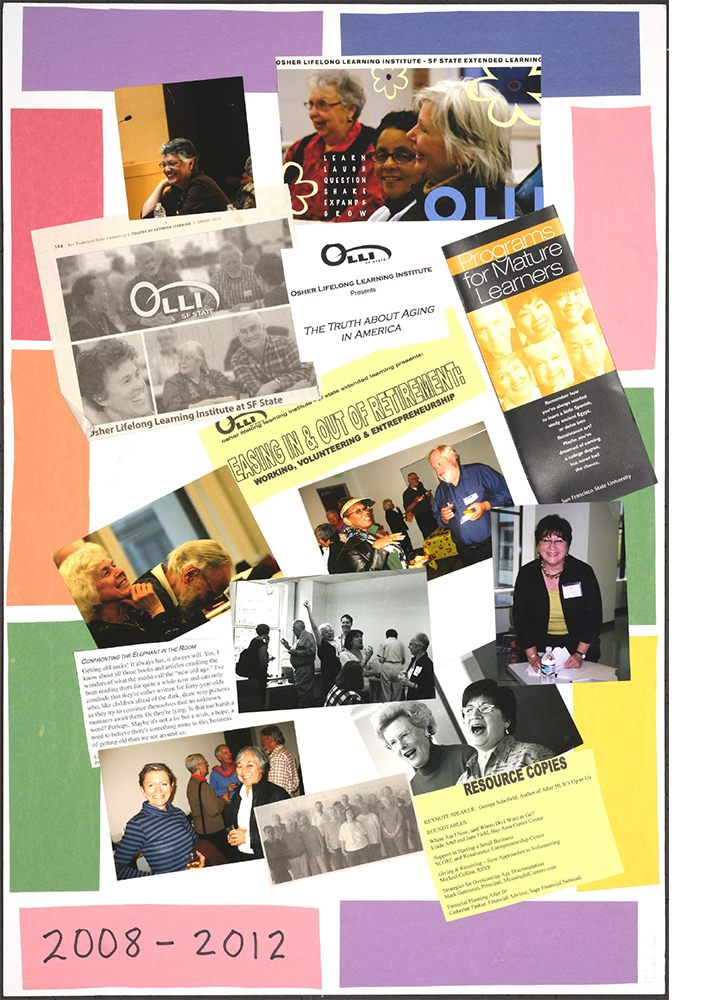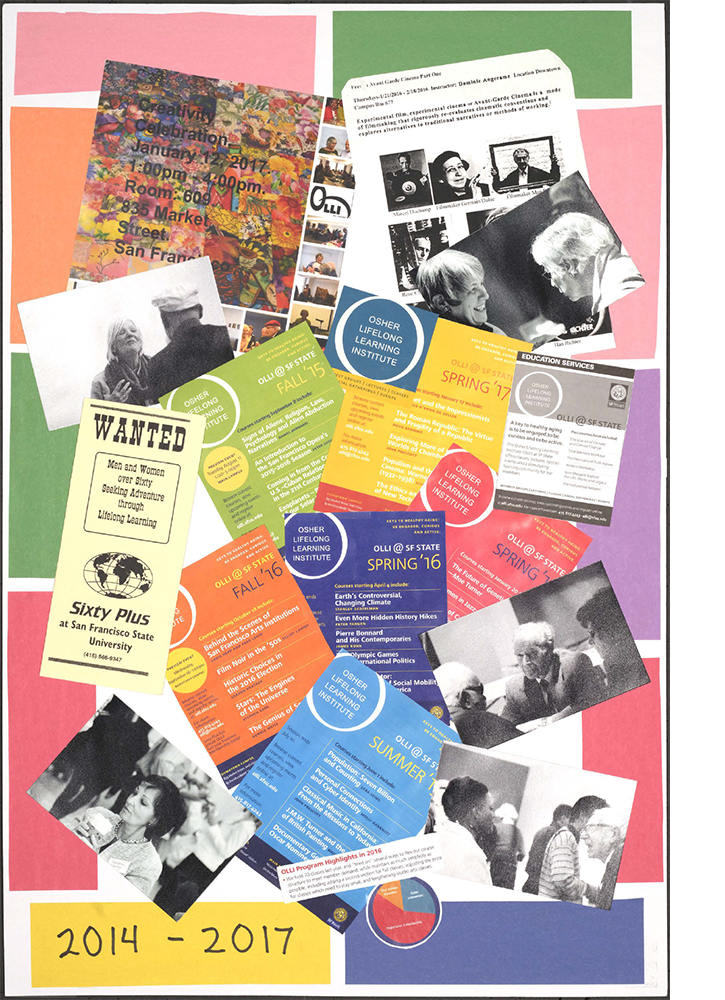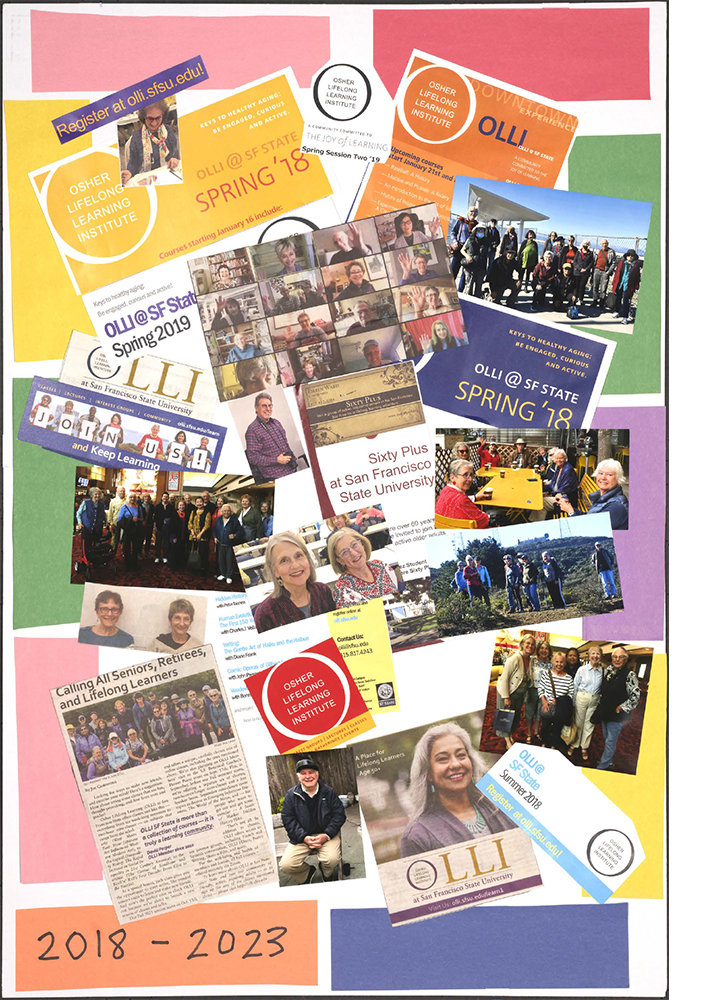 The documents and images on this website/webpage might not be fully accessible to persons with disabilities. We are working to fix these accessibility barriers. If you experience difficulty in accessing this content, please contact the OLLI by email at olli@sfsu.edu and we will provide you with accessible alternatives.